The successful approach to management and PFI
CAFM/PPM Support
Support for PPM & CAFM Systems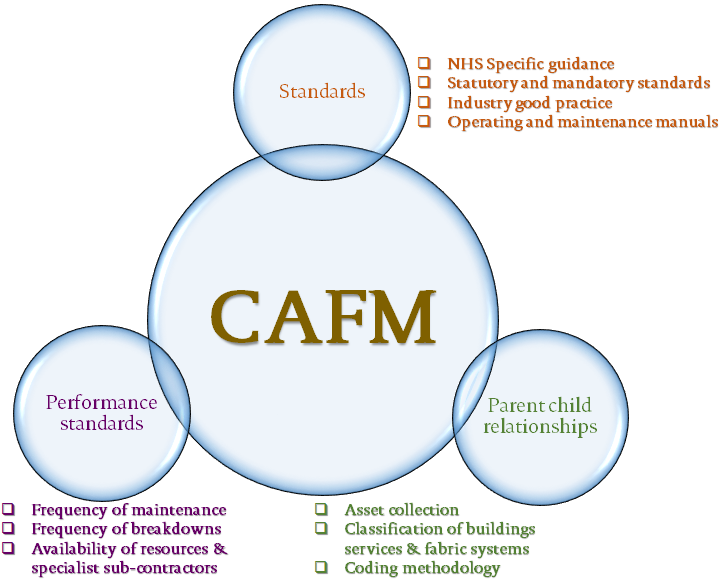 Planned Preventative Maintenance (PPM) provides a range of functions for our Clients. By undertaking PPM, FM Providers can discharge many of their mandatory (e.g. PFI Contract, HTM, ACOP), Statutory (Pressure Regulations etc) and industry best practice (O&M) requirements.
Over a period of years, Capitec have built up a market-leading range of PPM task instructions that can be tailored with the on-site O&M information (often lacking in many 'off the shelf' PPM systems) to meet the particular contract requirements of the PFI scheme or healthcare site.
In the case of PFI projects, we can also support with tailoring of the PPM's to reflect the contract for management activities for a total contract management approach.
Capitec are now supporting a range of clients with the Computer Added Facilities Management (CAFM) PPM systems. By adding our expertise in NHS Hospital Technical Memorandum (HTM) requirements, we have provided this service for some of the largest FM Providers in the UK.
Once reviewed and input into a proprietary CAFM system, these PPM's can be 'tagged' to provide reporting functions that give powerful management information to the Provider or Trust as to what PPM's have been undertaken.
The Capitec PPM review reduces risk to all parties, improves compliance and can help facilities management operator whether NHS or private sector, manage their obligations.